G.S and P.A Reeves Timber Merchants
Reeves Timber Merchants supply Agricultural and Architectural Timbers across the country.
Agricultural & Architectural Purlins
Concrete Railway Sleepers
Farm Gates & Fencing Panels
Motorway Crash Barriers
New and Used Railway Sleepers
Telegraph Poles & Joists
Timber Decking & Landscape Materials
Timber & Sheet Materials
100% Virgin Wood Pellets Bulk & Bagged
For all your timber requirements call
G.S & P.A Reeves Timber Merchants
in Wem, Shropshire on 01939 232 440.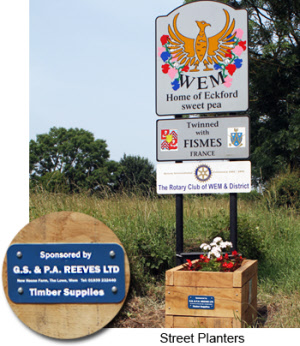 G.S & P.A Reeves Limited are a family operated business – one of the largest independent timber merchant in Shropshire. Based in Wem just north of Shrewsbury, bordering Staffordshire and Mid Wales and of course only half an hour from the West Midlands.
I don't go anywhere else for my timber, if Graham hasn't got it on his yard, you don't need it
Simon Forbes. Oct 2019