Hope House Children's Hospices provide a vital service in our community providing children's palliative care and supporting children, young adults and their families.
2020 has seen an increased demand on the resources of this local charity with the impact from COVID-19. Reduced income through the lockdown, yet a greater cost incurred on providing PPE for nurses and families was an extra strain the the hospices finances.
"We were told by the Hospice that they needed 12 FFP masks and 12 gowns in any one 24 hour period for each child being cared for, equating to £78 per child per day.

We are a local family business and happy that we were able to play our part in supporting Hope House during the pandemic.

We are proud that we have been awarded the Hope House 2020 Champion badge in recognition of our support".

Graham Reeves. Director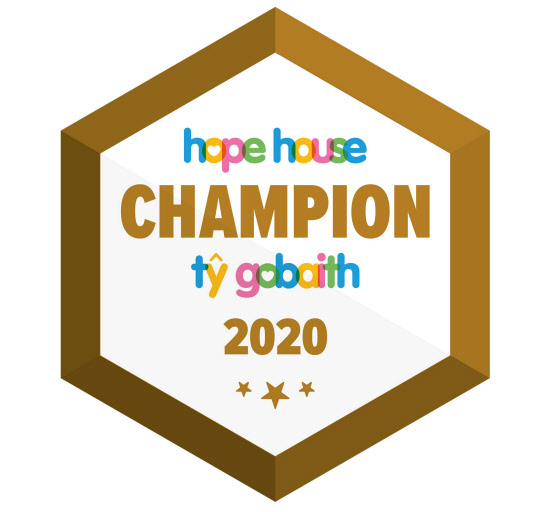 G.S & P.A Reeves are proud to support Hope House for the wonderful work they do.